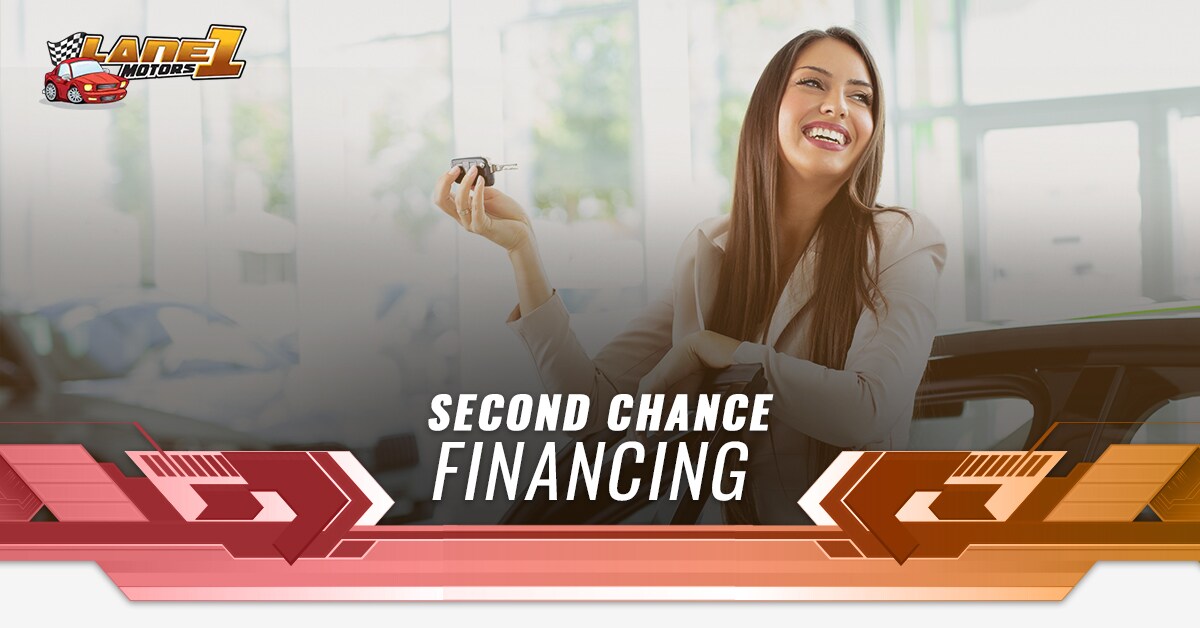 Looking to break a cycle of bad credit? Have you considered a second chance car loan?
Having bad credit can be crippling. You're constantly denied loans, and securing a better credit score is nearly as impossible as acquiring a credit card with a decent interest rate and credit limit. What's even worse is most of the time when a credit score falls, it's not because you're purposely going delinquent on loans.
Most of the time, you start out with good credit that your parents helped you get when they signed for your first credit card. Then something happened and all you could do was rely on credit to get you through the weeds, like a job loss, a divorce or super high medical bills. Before you know it, you've somehow managed to accrue too much debt and the interest rate is climbing and there's not much you can do. Add that on top of trying to pursue your other goals as well as struggling to break a bad credit cycle so that you can eventually purchase a home and a nice vehicle for your family. It's stressful.
Luckily, your local used vehicle dealership, Lane One Motors, is here to help you find a great vehicle to help you achieve your goals and a financing option that can redirect your bad credit.
Our Second Chance Car Loans
Second chance auto financing is perfect for turning a bad credit score around as it can be used for refinancing as well as regular car loans. They're perfect for folks with a below average credit rating, because their reasonably priced loans that can easily help you bring your credit score back up with diligent, affordable payments. Best of all, we're not just a "second chance auto lot," and our inventory reflects that. We're passionate about ensuring that as many people in St.Louis have access to the means of transportation they need, thus our used car dealership only offers high-quality, vetted vehicles for affordable prices and financing for any credit score. In our opinion, our business is more about mobilizing the economy than it is about the bottom line.
How It Works
Many auto lenders will look first at a credit score and then at your actual eligibility and likelihood of paying a loan back. They assume that your credit score is the only factor contributing to how likely you are to pay back your auto loan. Lane One Motors, however, looks first at your income and job status before even glancing at your credit score. We assume the best of folks, and we know that the ability to keep yourself getting to work on-time every day is often more than enough to motivate you to pay an auto bill. Our loaning system doesn't base our idea of your merit on your past, we base it on your future.
Can You Opt To Not Fix Bad Credit?
Not really, as much as cool cowboy games convince us we could live off the land and off the grid, we all actually need to have a credit score and if it's a good one life is much easier. Not convinced? Take a look.
Reason #1
From time to time, you're still going to need loans and when you do the interest rate is going to be much higher than it should be if you were someone who had a better credit score. At times those loans can be small increments, like $15 more per month, but that adds up when you're in a financial pinch and saving wherever you can is often the best course of action.
Reason #2
The deposits are often bigger when you've got bad credit which is exactly as contradictory as it sounds. That means the rates will be higher for credit cars and mortgages as well as talking your electrical company to turn on the power when you're moving into a new place. Most lenders and utility companies won't cut people with bad credit a break and they'll even go so far as to eliminate options available for people with good credit.
Reason #3
Bad credit can actually make it harder to buy the things you need. You'll need to arrange a budget around your car payment, your living costs and so much more that is pretty strict just to be able to afford outside of that range because you have no way of paying things off over time if you can't get a good loan or credit card to do it with. That makes more than just Black Friday shopping hard, that makes everyday life hard.
Reason #4
You'll end up paying more money for more than your electricity provider to cooperate, you'll end up forking out more money and staying farther behind on the payments you already owe on. That means your credit score stays down and affording the things you want and need stays just as hard, hence the term "the bad credit circle."
Why Your Second Chance Auto Loan Can Help
You know how you can avoid the numerous unpleasant scenarios explained above and gain something in the process? Second chance auto loans from Lane One Motors is always at your service. Second chance car loan options make it affordable to turn your credit around and make life easier on yourself. Because of our varied leasing partners, we can provide in-house leasing options that allow for better second chance auto loans with a better interest and term deal than our competitors.
We're looking for the opportunity to help out our neighbors. We want you to be able to build your credit back up, show up to your job on time and drop your children off at school in a reliable, safe vehicle that you like. We've gone through pains to ensure that this option is available to as many people as possible. Contact us today to find out more about our second chance auto financing options so that you can be on the road tomorrow and once again behind the wheel.