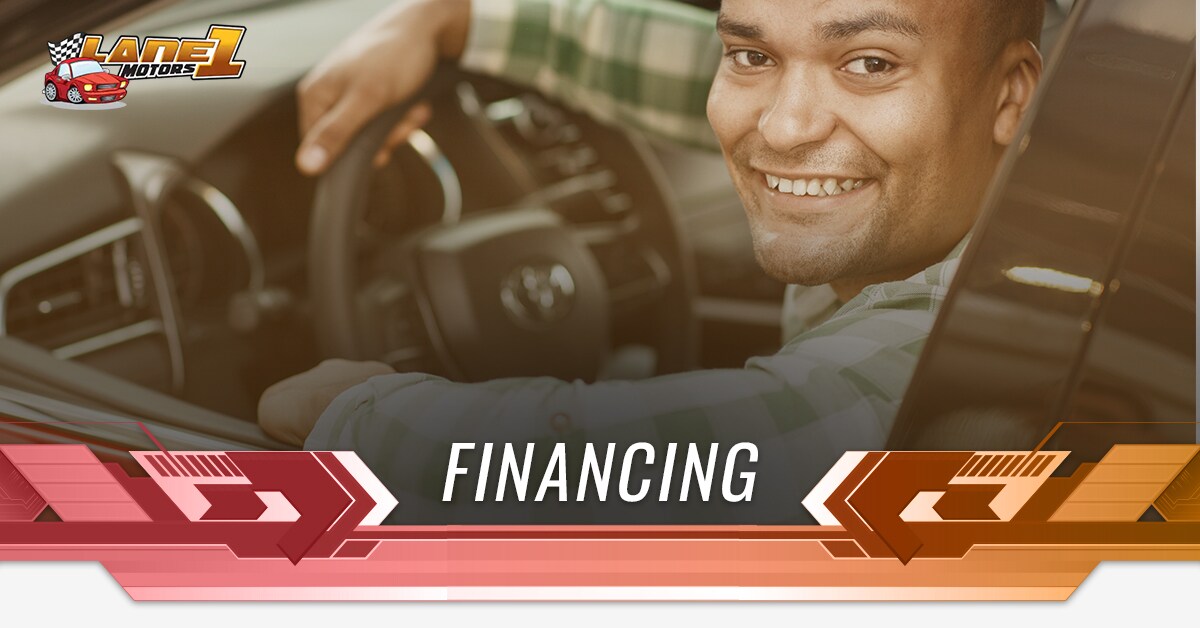 In the U.S., there's not much in the way of built-out public transportation infrastructure, which means you need a car to get around. When you're a teen, a vehicle is a pass to freedom, but more importantly, when you're an adult it can be your pass to so much more. The vehicle you drive could be the difference between keeping your job and losing it, finding a career and being able to show up on time every day to pursue your dreams and so much more. A vehicle is more than transportation, it's how you intend to get where you're going in life. At Lane One Motors, we believe that nothing should stop you from accessing the vehicle you need for your family and the pursuit of your dreams in the U.S. That's why we've gone through pains to offer several different financing opportunities are available at our discount vehicle dealership so that everyone in the St. Louis area can afford their basic needs.
How To Pay For Your Vehicle
Unlike new vehicles, used cars have a few more options in how you can pay for them. If you have the cash set aside to buy the used car you need, you won't need financing options. However, it's understandable if you don't have that much cash set aside and there are ways to get around this hurdle. As Edmunds data from 2016 suggests, the average used car is around $19,000, and while Lane One Motors is much more affordable than that, it's still unusual to have so much cash lying around in liquid format. To avoid paying all of the car's value up front you could look into an affordable financing option through Lane One Motors.
Unparalleled Convenience
When you're looking to finance a used vehicle you have two options: Turn to a bank, or turn to Lane One Motors. Dealer financing has a variety of advantages, one of them being we've developed a rapport with you. For every customer that walks through our door we make it our mission to get you the vehicle you need so that you can pursue your goals without worrying about your transportation options. We're more dedicated to finding better financing options for you than the average bank teller ever will be. As a local business, we differ from the bank in many ways, but that teller will get paid whether or not you're happy with your financing option or not, that's not the case for Lane One Motors.
Additionally, the very same day that you find the car you want and need is the day you can drive it off our lot if you want to. If you opt for a bank or credit union, it will take them several days to process your application for an auto loan and that much longer to put you on the road.
Lane One Motors also takes pride in our forgiving financing options. Our mission is to make transportation universally accessible to the people of St. Louis. With that in mind, we have to be more approving and understanding of whatever credit score you bring to the table. On average, folks with subprime credit scores often pay an interest rate of around 15.7% on their auto loans, based on the data from Experian from 2016. Bearing that in mind, we work with you as much as possible to keep that percentage at a comfortable rate. We're capable of exploring multiple types of options with you on a variety of different vehicles that you like so that we can provide both transportation and a financially viable option to acquire that vehicle.
Pick a Loan Term
We're a business run by an immigrant that believes in the will power of the individual. Which is why we're so open about what's best for your financial health rather than what's best for our bottom line. We're always ready to chat with you about setting loan terms and what is a realistic outlook for how long it will take you to pay off the vehicle and what you can afford. There's a few simple guidelines to follow to sketch out t your loan terms and navigating what you can afford to put forward first.
The Down Payment
If you're getting something financed, we recommend using it as an opportunity to think ahead. The better down payment you can put down now, the more affordable your auto loan will be down the road. It'll be a lower interest rate and a lower monthly bill at the very least, but it can also be a future stress reliever, which in the long-term, is the exact purpose of your new vehicle anyway. Often, when there's a larger down payment, the state of your credit is thought of as a second factor. Lane One Motors can offer a more competitive rate on your financing options if you start off on a better foot. We recommend starting with at least 10% down, but putting down more, or even less, isn't a problem. More is better so that you're not paying more for the vehicle over time, but do what you can afford first.
In regard to loan terms, start by taking a proper pulse of your own financial capabilities. If you feel that you can comfortably afford a shorter loan term, sign up for it. But if you need a longer period of time to pay off such a large sum of money, don't stress about it. A vehicle isn't something with much resale value and unless you're investing in a classic car model like a 55' Mustang, then a used vehicle isn't going to regain much of its value as time goes on. You're paying for the ability to relocate yourself in a shorter amount of time so you can get to work, get your children to school, your spouse to their place of work. It's a portal to where you all need to be at any time. It's not an investment, so when you're considering your loan, just be honest about what you can manage and don't stretch yourself too thin.
Contact Us: Lane One Motors
We're confident that we offer some of the most competitive financing options on used vehicles in St. Louis. Come visit our lot or browse our extensive inventory online. We're passionate about putting you behind the wheel of your destiny, and we firmly believe one of the best ways to do that is by giving you the means to transport yourself all over town with ease. Ready to test drive a new beginning? Call us today.